Yesterday's game went alright. We started in the 3rd inning to finish the rained out game from tuesday. I didnt give up another run, but i looked bad. Not a lot of control, hung a lot, threw slow again, didnt feel comfortable… bleh.
Here's a side view. It doesnt seem i was able to correct much. I see a ton of problems I just dunno what to do about them. For instance, not getting enough push on my back leg. Or my glove arm still falling to my striding knee. Then there is just the overall mechanics after I break my hands, and the timing of my throwing arm.
Side View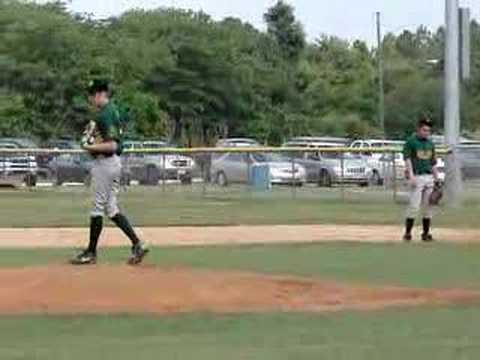 Also, Something i noticed and have posted previously is when i get to this stage: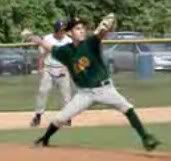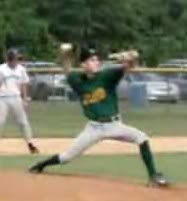 You can see, in comparison to Lincecum , I seem to get my arm up early still. What are way do you think I can maybe delay my arm? Or do I need not to?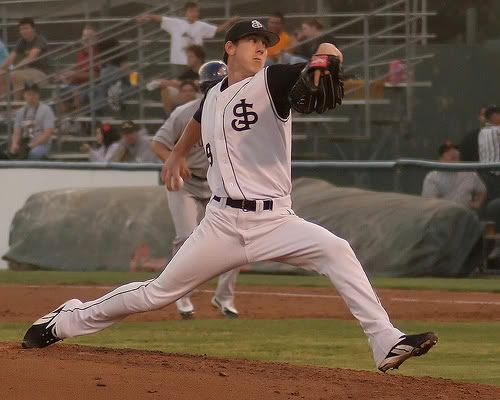 I noticed through watching videos that Lincecum doesnt get his arm in that position untill his hips have fully rotated and his shoulders begin to follow. Which you can clearly see in the stills of myself that my hips havent even begun to rotate.
Any help or advice is appreciated, guys.
-Ryan.