I believe that one of the few things all successful major leaguers do is stabilize their glove arm close to their stride foot. (There are some variations, but for the most part at release the arm is stabilized over the foot). This is a critical skill to learn for any pitcher to have success. I believe the best way to stabilize is to "Swivel and Stabilize" which means swivel the elbow into the body and use the hand almost as a hinge. The hand should have as little movement as possible.
To begin with the stabilization of the glove arm starts when the the shoulders begin to turn (around footstrike). I will be using Greg Maddux and Randy Johnson (two of the best pitchers of all time) to help demonstrate.
Heres Johnson at footstrike:

Maddux: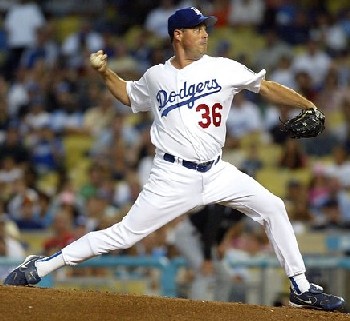 Notice how the glove is over the stride foot and compare these to when there arms become perpendicular to the ground (or the high cocked position)
Johnson:

Maddux: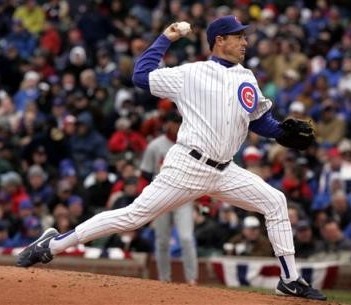 Notice how the glove hasn't moved. Now at release
Johnson:

Maddux:

Now notice how both have barely moved their gloves (Maddux has to some degree but its still stabilized out front). Now after release depending on the arm slot and where the glove is stabilized the throwing arm will either go over or under the glove. As long as you stabilize it doesn't matter.
Over:

Under:

I hope this helps. Try stabilizing and see the results.
Good Luck