Hey guys, me again with another question.
I try to gather as much information as I can, and I don't care where it comes from, I will take it all. But at the same time, I just don't take anyone's advice and assume it is the truth, even if the guy has a PhD. I will listen to a high schooler just like I do from a pitching coach, but I will definitely look for those things I was just told on top pitcher's mechanics.
With that being said, here is my thread.
So I was checking out some pitching mechanics, especially this one: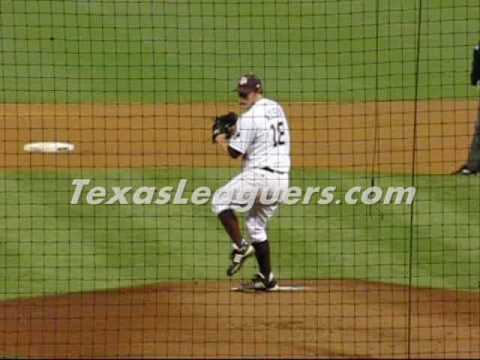 And the first thing I noticed is how little separation he gets. So I googled about him and found a scouting report on him
http://www.texasleaguers.com/home/2009/3/16/scouting-alex-wilson-texas-am.html
and see he is a good prospect and throws at the high 90s (94-98).
Ok. So as I was reading this scouting report the guy talked about some Mike Marshall concepts and this one called my attention: "late pitching forearm turnover".
So the first question is: What is late pitching forearm turnover? I tried to search a little more about this but did not get the idea. And from what I could gather, most pitchers do this… is it really a big problem?
As I was searching about this term, I got to Chris O'Leary's site. I know about the issues he had over message boards etc. so let's try to keep this out of the thread.
Chris has a page all about what he calls "rushing":
And he preaches that someone should have his pitching forearm at a 90º angle, by the time the front foot hits the ground.
But to me, this is not true, based on the top pitcher's mechanics. Even guys like Maddux and Clemens does not get to the "high cock position" before the front foot hits the ground.
Instead, most power pitchers have their forearm horizontally or they had just begin to raise it when the front foot makes contact.
So the second question: is rushing really a problem? From my endlessly mechanics tests I found that if I get to the high cock early before my front foot hits the ground, my velocity decreases…
So I wanna hear your opinion on those questions.
Wow this was a rather big thread.
[b]To summarize:
What is late pitching forearm turnover (Mike Marshall)?
Is rushing (Chris O'Leary) a problem? Doesn't every power pitcher "rushes" by Chris' definition?[/b]