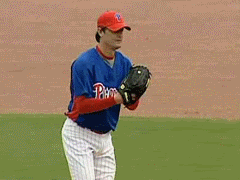 i have to say that looks quite similar to my mechanics
Wow, he looks very smooth and effortless.
ya cuz he only throws like 84mph
True, but still I think he looks very smooth.
Actually he early cracks 80. Sits at 78
But his fastball isn't the important thing, it's his cutter and sinker and his changeup and his curve. Most importantly, it's his location. As a fan and a pitcher, you can learn a lot from watching Jamie Moyer and/or Greg Maddux pitch on TV.
I get to see Moyer all the time
. BTW, he'll be 46 next month!