do i have a decent amount of him/shoulder seperation?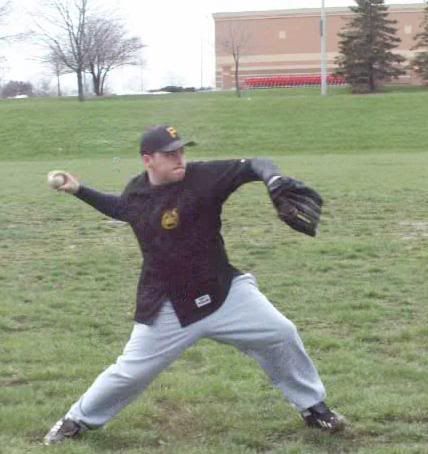 Hard to say with your shirt untucked. Usually one looks at the position of the belt buckle to see where it faces compared to the shoulders.
BTW, the NPA says most pitchers get 40-60 degrees of separation.
I don't think your front foot has quite landed yet in this pic. Your front foot is pointed to the 3rd base side. The hip/shoulder issue really should be looked at once the front foot has planted (borne weight).
Yeah the spot i was pitching wasn't the smoothest. It was extremely muddy that day and i was pitching slightly uphill.