No matter how much coaching you will have, or about to have, will be of any value if you don't have a dependable surface to work off of. Money spent, and poorly I might add, is for not when working off of poorly constructed and maintained pitching mounds. Add injury to insults, complaining about sore arms, Tommy John surgery potentials, lack of control, velocity problems and so forth, all fall victims to poor mound surfaces.
Surprisingly, this should be a no-contest subject. This should be common sense, This should be so self evident that it amazes me how 99% of all amateur coaches-parents-umpires-leagues-league officials and players will stand by and know this is the wrong way to go.
In the picture below - (1) this is what you should see when you approach your pitcher's mound. A well groomed surface, the top of the mound even with the rubber, the rubber shouldn't stick out of the ground, no holes, no rocks or pebbles, no mud. The back of the mound, likewise should be well manicured. This surface should reinforce your confidence of a secure surface to work off, reinforce your balance completely, and land on with your stride foot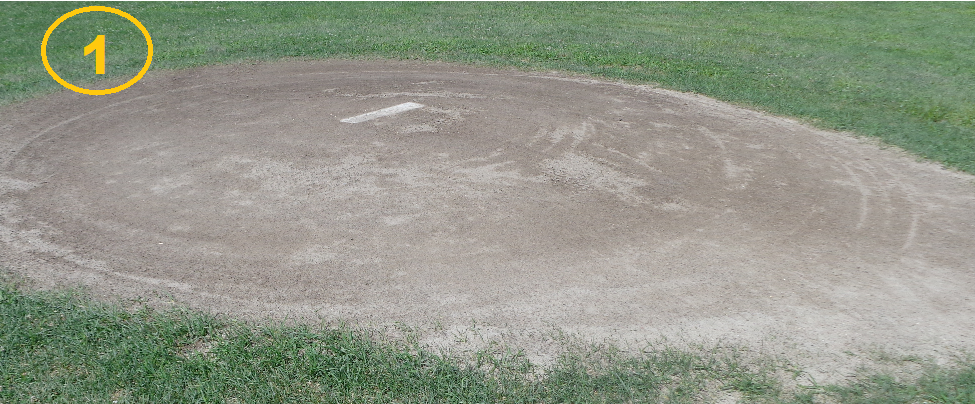 In the picture below - (2) this is what you should see upon closer inspection and ready to work. You should feel very confident - inning after inning, that this mound will stand up to your performance, and the pitchers that you will follow. The landing surface that your stride foot is planting on should reinforce your complete motion, regardless if from the windup or the set position. Anything less will destroy your mechanics, regardless who you received your coaching from. Notice the "path" like impression on this surface in front of the rubber. This is deliberate. This underlayment is composed of special material that resist the constant landing of spikes and the sometimes churning motion of the pitcher's movement(s).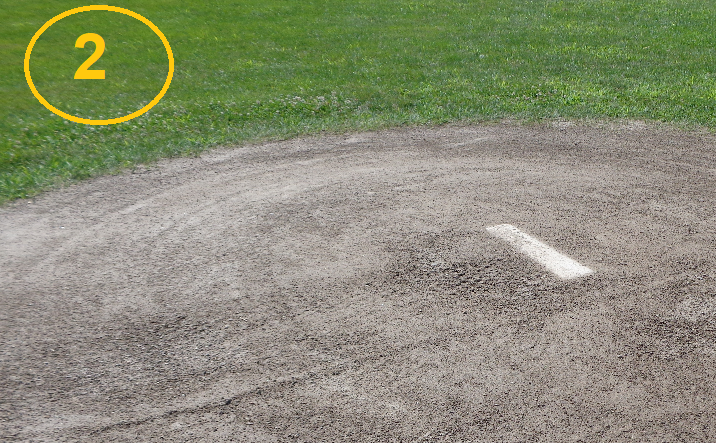 Now this mound wasn't built using sand and dirt. It was constructed with materials especially designed for athletic competition of the sport. Bottom line here - it cost $$ money. Bottom line here - the health and well being of the player taking this surface and competing on it were considered that important. And as simple as this may sound, the basic tool to keep it that way during game time, is as simple as using an iron rake to groom the surface back into shape. A picture of a simple garden iron rake is below. By the way, if your club brings a rake, and the other club across the field doesn't - tough, that's their problem. See picture (4) below.