Finally got some good video of me throwing outside. It's only one angle, but help me out with this angle if you can.
Here is me throwing three pitches

I have definitely got some work to do.
This frame bothers me. I am landing extremely on my heel, my PAS forearm is nowhere near vertical, arms aren't equal-and-opposite, and the ball is just hanging down from my hand, not facing CF (or the plate, Chris ;)).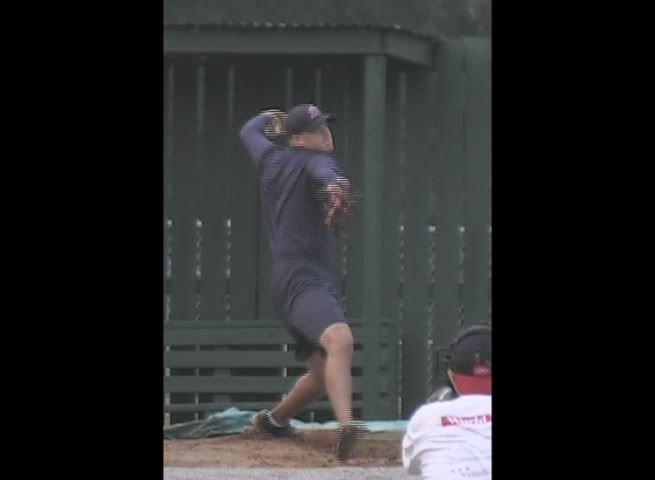 I stride way too closed. This causes my landing foot to really crank open right before foot strike to compensate, so my foot is actually pointing at the Right-Handed batter's box at foot plant. What is causing me to stride so closed, and how can I correct that? Is striding closed a "symptom" of another problem in my delivery?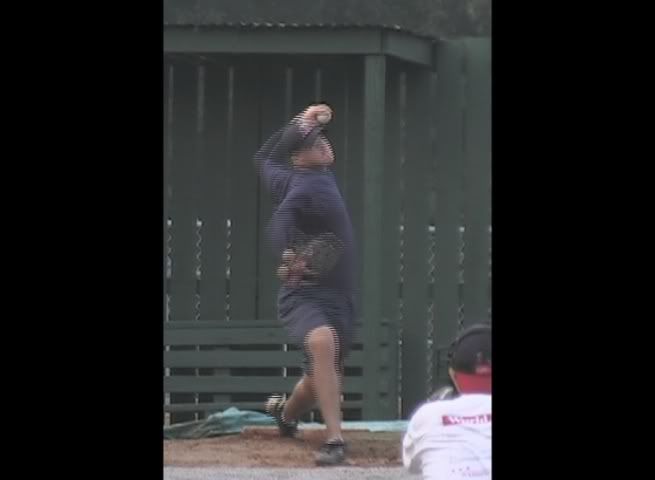 This frame REALLY bothers me. I'm definitely short-arming the ball. I don't know why. Any suggestions with this?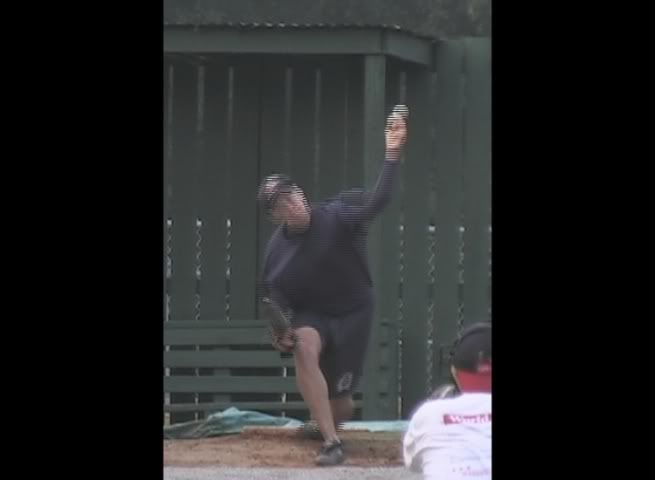 ---
Also, here is a frame-by-frame comparison of me with Scott Kazmir's mechanics that I put together for comparison's purposes.
Me vs. Kazmir
http://mediamax.streamload.com/jhuskey/Hosted/mevskazmir.pdf

Also, FYI, my biggest problem is lack of velocity. I'm a big guy (6'5, 215), and I should be able to throw hard, but I can't. When I'm pitching well I hit spots well, but I don't throw near as hard as I think I should. Since I stride so closed I can't get my hips opened up hardly at all ahead of my shoulders, which I think is a big problem. Anyone else have any ideas?
Thanks a lot, you guys are great.