Anyone know where to find a k-rod clip?
Here is one I made. The pitch was a 95 mph fastball.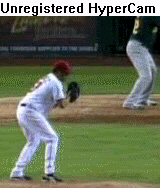 WOW! THanks! How do you do it?
I use a program called Hypercam to capture on-screen video, then use another program called 123 AVI to GIF Converter.
A new one I made.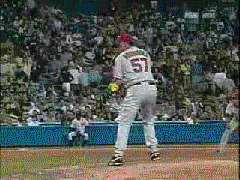 Slow version: http://i203.photobucket.com/albums/aa173/xvue84/pitching%20clips/krodrearslow.gif
Super slow motion of his curve ball. It is NOT a slider. Although this one hung up there resulting in a ground rule double.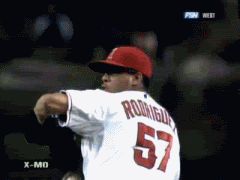 ive never seen a major leuge arm action on a curve