These are some of the pictures I was able to extract from a video I took of pitching mechanic. I looked at it myself, and due to my limited knowledge on the correct pitching mechanics, I am only able to pick up a few mistakes from my own mechanics.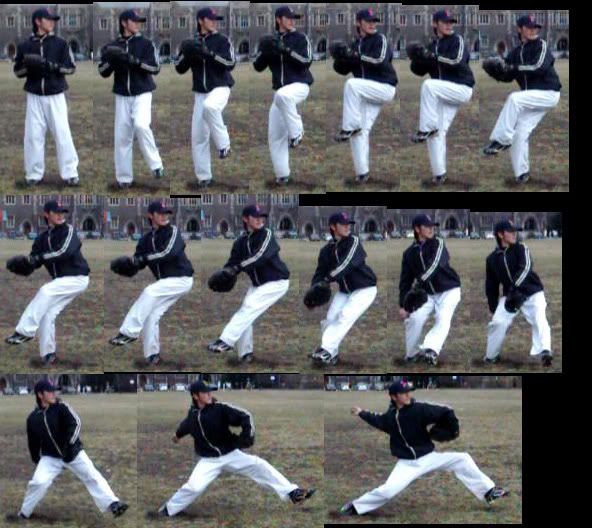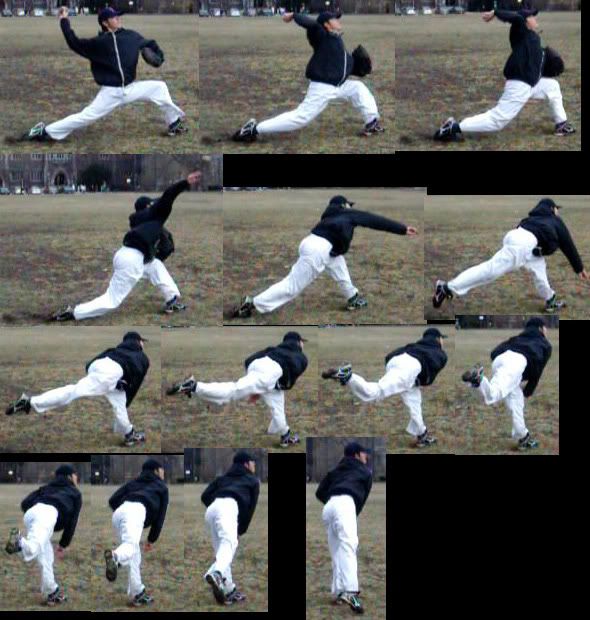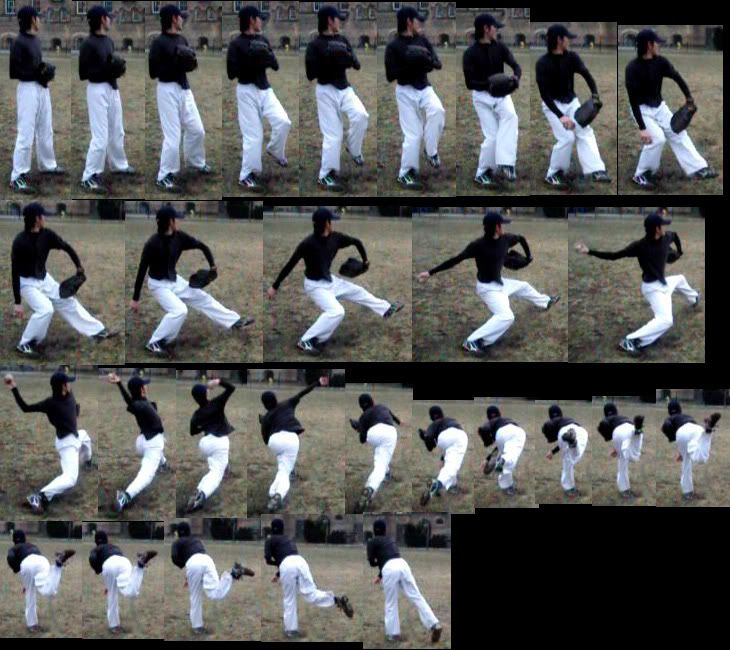 From what I can see from the pictures, its obvious that my front foot is not pointed to the plate as I throw, this would probably cause my hips to open up too quickly and release release some of the energy too early. Also…my release point is probably too high up, I should probably be pulling my elbow forward further before release.
I am hoping if anyone here would be kind enough to give me some pointers on my pitching mechanics and how I should go about fixing them?
Thank you.