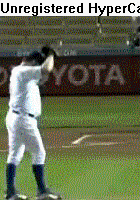 That's got to be one of the most violent follow throughs in MLB
eric gagne could get violent on follow throught at time hehe.
that recoil is no good
Did he get bit in the ass or something? :shock:
i don't think he recoils like that all the time…his arm action is tremendous though
He only recoils like that when he has to reach back for more. I agree, his arm action is great. Very similar to Dan Haren's.