Here is a quote from a very knowledgeable poster on SETPRO:
[quote]A typical spin throw goes something like this:
The elbows get up so that when the torso turns, the inertia of the arm pinches the scap.
It's a "passive" loading of the scaps and not at all what elite throwers do. But if you are looking at film, you see the elbows go back and you think that the scaps are loaded. You may also get some passive arching of the spine as well.
The scaps stay pinched as the torso continues to turn and the arm is dragged into release. As they get closer to release, they will yank the head to the side in a desperate attempt to crack the whip and release the ball. Paul explained to me how the yanking to the side is also creates a fish hook.
So after the ball is released the momentum of the arm/body will unload the scaps and the create the final bow. Everything that should happen, happens after it should. The ball is released and two frames after the arch turns into a bow.
So you see scap loading/unloading and the bow arch bow sequence and think everything is hunky dory.
But it isn't.
An elite throw starts with the scaps being retracted and the back being arched in preparation for violent unloading into release. The unloading of the scaps (contraction of the chest) creates a fish hook.[/quote]
I think this is a very important piece of info to have when working on arm action, which is what i am going through. What i got from this post is that just pulling back the elbows is not truly loading the scapula. The thrower should pinch the scaps/shoulder blades together, which then pulls the elbows back.
Here are two clips i have been studying: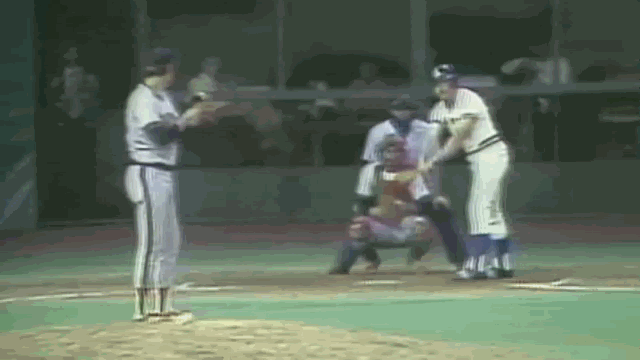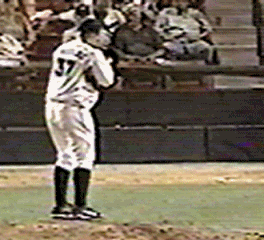 When i first began looking at clips of Nolan Ryan after being introduced to arm action at SETPRO i didn't really see the scap loading happening. My understanding was that the elbows should be pulled back, and it appeared that his weren't, compared to someone like Strasburg. But after reading the post at the top, i now can see how Ryan may have a more eficient arm action. He is using the chest and back to throw the ball where it looks like Strasburg is yanking them elbows back, but not really "controlling" his scaps. Am i completely off on this, or can some of you see it to?